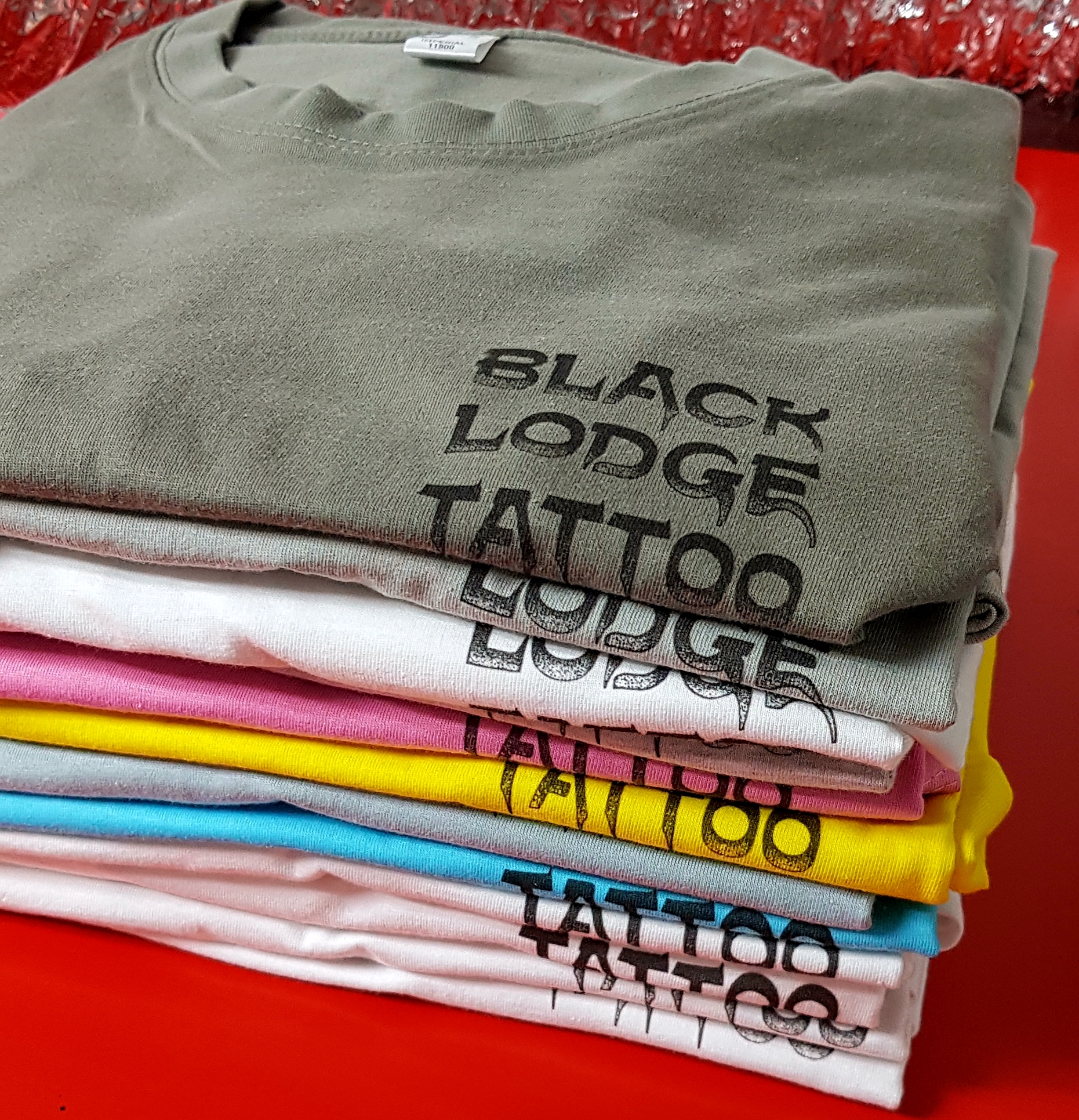 At Teepig we love printing art onto T-shirts. Art otherwise reserved for tattoo studios can look really amazing on T-shirts as well. We offer printed Tattoo T-shirts.
If you work as a tattoo artist then maybe you should think about adding new a media to your canvasses. After all, there are many people out there who love tattoo art but for whatever reason – they're a bit nervous about getting ink, they've run out of skin – they want to take something away with them just not as permanent as a tattoo.
Our good friend and neighbour in Portishead, The Black Lodge, is a tattoo studio who have recently asked us to print T-shirts for them. With several tattoo artists creating different styles of artwork they are adding more products in their studio. Original T-shirts printed with their own work will be going on sale. You can see some of the tattoos here.
Sailor and nautical style tattoos are popular again. This style of traditional tattoo was made especially famous in the early 20th Century by Sailor Jerry of Hawaii who would tattoo Pacific sailors with images of rum bottles, bare breasted women, eagles, wildcats, snakes and daggers.
Because of the bold outlines and simple colours these images look fantastic on T-shirts.
As a tattooist having your art printed on T-shirts is further advertisement and another source of income. It is a way to grow your brand. And as it is not just your livelihood but also your passion you'll want the quality of T-shirt and print to be high end. Teepig can provide advice on appropriate T-shirts, hoodies and sweaters which will compliment your work.