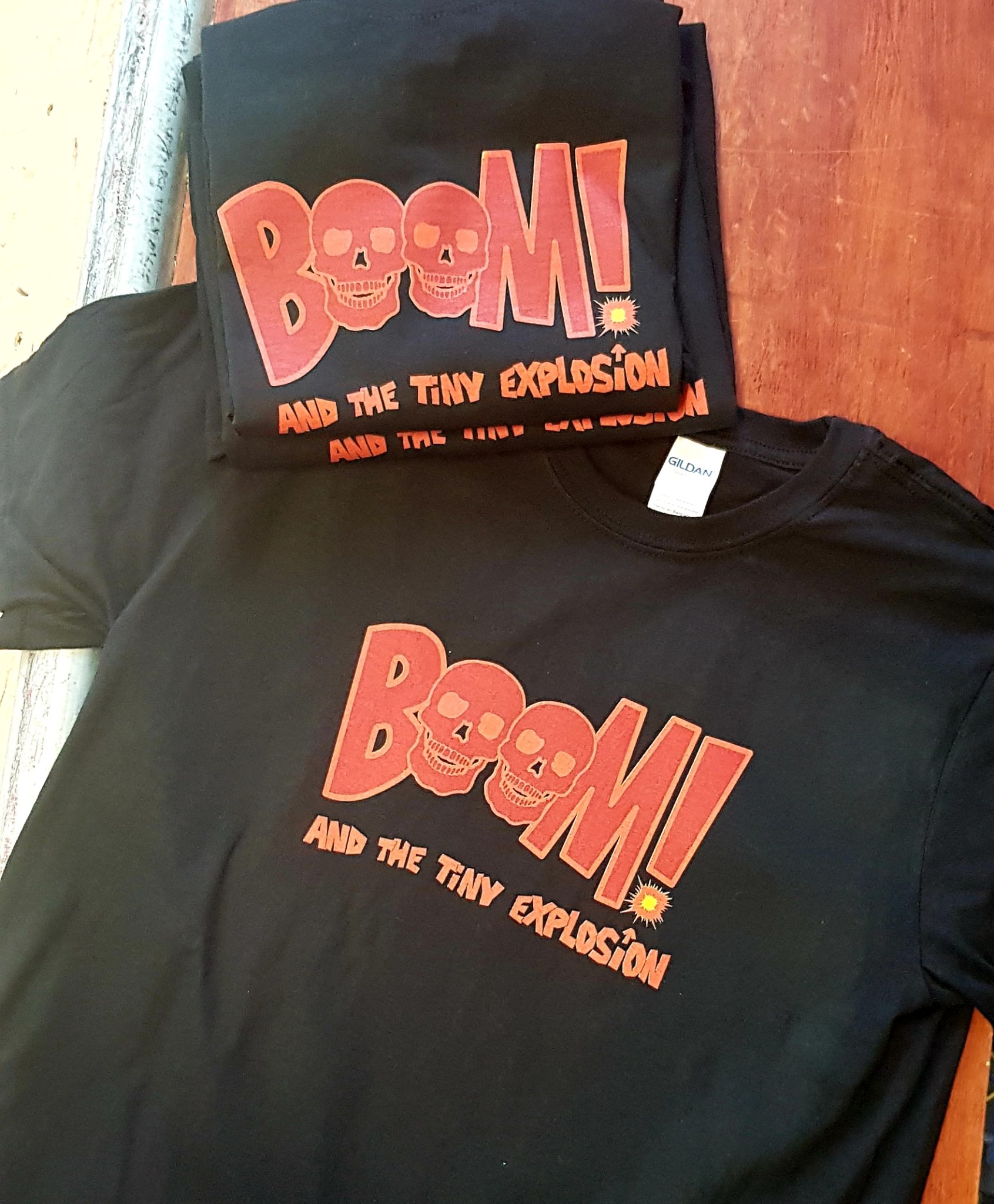 You're in a band and you're playing gigs – you need your band T-shirts to sell to your fans.
Teepig will print your band T-shirts exactly how you want them with your design. We can also advise you on what T-shirt's would be suitable for your band merchandise as there is a myriad to choose from.
It doesn't matter if you're just starting out and your fanbase is modest.
We can print affordable band T-shirts by way of DTG. 'That's Direct To Garment'. This means that we can print one off T-shirts for as little as £10.
Still an opportunity to mark up and add your own margin.
Of course with economies of scale the more you buy the less you pay for each individual T-shirt. But at least with DTG technology you don't have to order 25+ minimum as you would with screen printing.
The photo shows T-shirts printed for up and coming local band Boom and the Tiny Explosion. The 3 piece are just dipping their toe in the water of band merchandise and wanted to just try a few to gauge order numbers.
Once the order was in we set to work printing them and they were ready the same day.
It's always easier with black or white T-shirts of regular sizes as we always have them in stock. Other colours may have to be ordered.
A popular style is the Gildan Softstyle T-shirt. It's an affordable, comfortable T-shirt in a huge range of colours. Furthermore, its Eurofit cut means it's a popular choice amongst those who care about fashion.