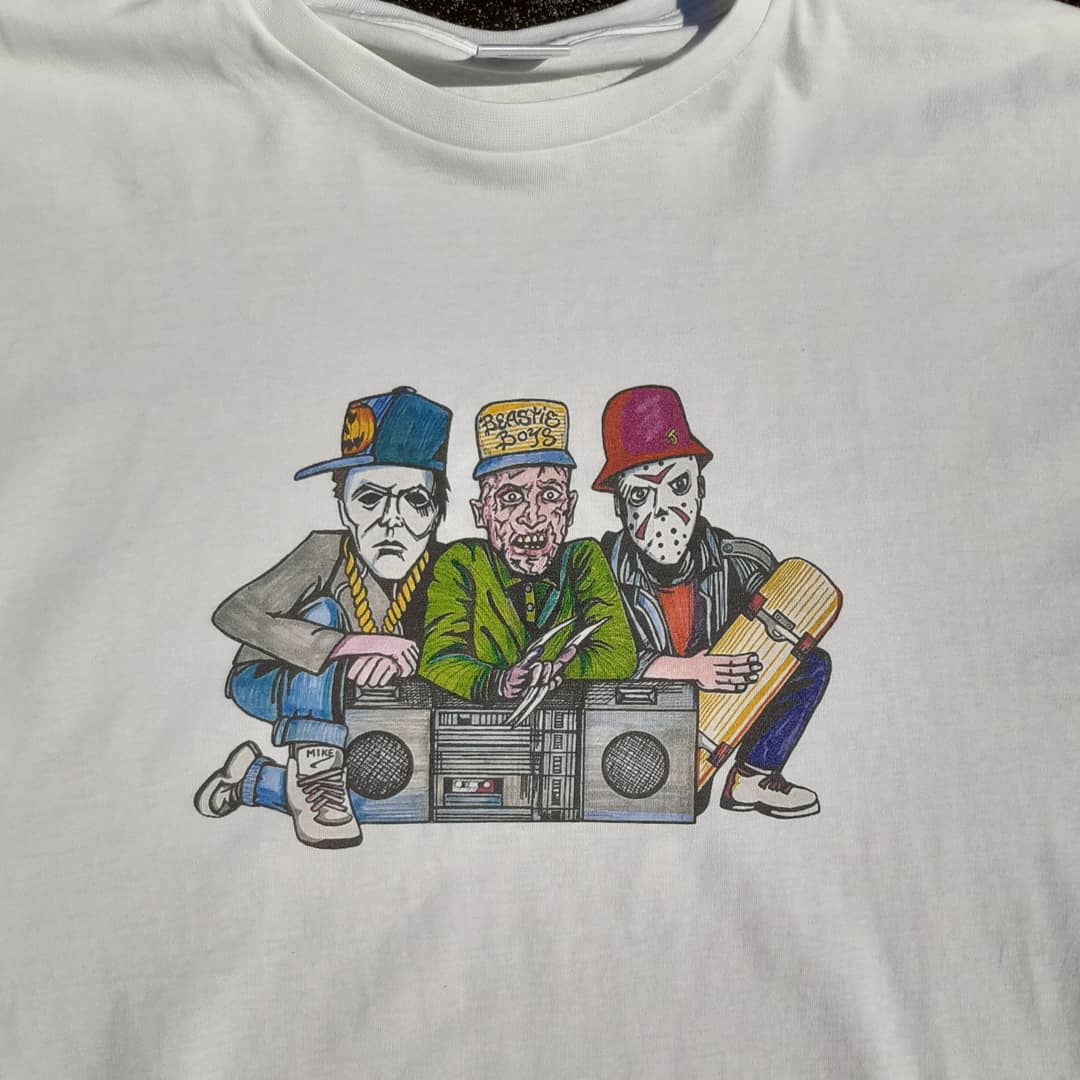 Are you an artist looking to have your work printed on T-shirts?
Teepig can do T-shirt printing for artists.
If you're one of the fortunate ones who can create wonderful visuals on canvas then the next most difficult step is to get your artwork out into the world for all the see and hopefully to monetise your efforts. Whether you're just starting out or are a professional with a substantial portfolio adding T-shirts to your media is a cost effective way of expanding your brand.
With social media it's pretty easy to exhibit your artwork. How would your followers react to making your work wearable on T-shirts and hoodies, caps and bags even, for a fraction of the price of an original canvas?
It's another great way of showing off your art in the real world too. Teepig can provide T-shirts, printed in great detail and full colour for as little as £10 a tee.
The best part is you don't need to put in a huge order. With our DTG and sublimation processes you can order one-offs for yourself or to trial or a you can bulk order for resale. That's because we want you to make a profit. It's your artwork after all.
Just recently our good friend and artist Zennablade had some T-shirts printed with his outrageous artwork. You can see them on the right. What's crazy is the 'Rambo on Spring Break' painting is on canvas. A photograph was taken on a camera phone and uploaded to the Teepig site for printing. The results are amazing. They've both gone down well with his instagram followers.
From printing options to choosing the right garment Teepig is here to help.
Choosing the right T-shirts is almost as important as the artwork to be printed on them.
Perhaps you just want to trial this new media of printing your art on T-shirts and you don't want to invest too much to begin with.
In that case, the basic T-shirt options may be satisfactory. By far our most popular selling T-shirt is the Gildan softstyle. It balances quality and value better than any other and is perfect for everyday wear. Similar to this is the Iconic T-shirt, a light weight T-shirt ideal for hot summer days or wearing under clothes.
A step up in quality on both these T-shirts is the premium T-shirt. Because it's thicker and ringspun cotton it feels like it is better quality. The shape is classic T-shirt.
Similar quality to this is Fine Jersey by American Apparel. It's slightly thinner but the cut is more unique. This could complement your artwork as the T-shirt is not as ubiquitous as other well known brands like Gildan and Fruit of the Loom.
Next Level and Tee Jays T-shirts are top quality and would really work well for higher end products from brands with ambition.
Consider T-shirt printing for artists and creative types to take your art to the next level.