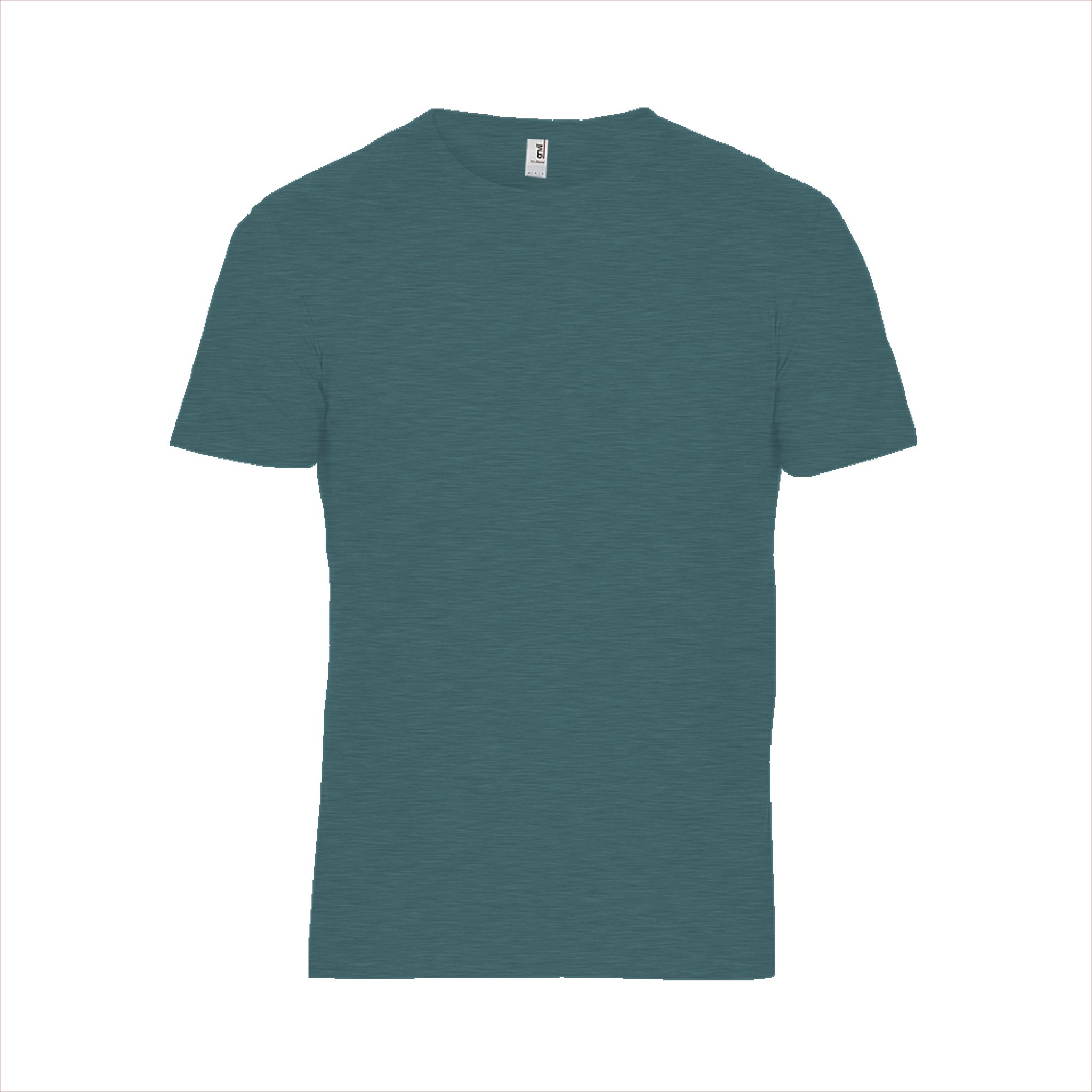 Teepig is excited to be able to offer you another great T-shirt you can get your designs on.
The Anvil Tri-Blend T-shirt.
This great T-shirt ticks all the boxes. With its super soft feel and fashionable cut it's perfect for all casual wear. Because the Anvil Tri-Blend T-shirt is lightweight and soft draping it makes it an ideal T-shirt for workouts, running and other performance activities.
This is the tee that you can go out for coffee in and then go to the gym in.
The Tri-Blend is a rise in standard from the soft feel T-shirts like the popular Gildan softstyle. Whereas the latter is slightly thinner at 153 gsm the Tri-Blend feels lighter and hangs softer at 159 gsm.
What is Tri-Blend?
Tri-Blend means made from three materials. In this case, with the Anvil Tri-Blend T-shirt, it is a blend of 50% polyester, 25% cotton and 25% viscose.
The combination of the three means this T-shirt outperforms its competitors. For activewear the sweat wicking properties of the polyester means it doesn't become saturated. Contrarily, the viscose and cotton do absorb moisture but also this allows the garment to breath which makes it quick drying and cooling. Perfect for exercise and sport.
Why choose Anvil Tri-Blend T-shirts?
As previously noted, the sweat wicking, cooling sand quick drying properties make this a great choice for workout attire. Along with the lightweight and soft hanging characteristics it is a T-shirt that allows you to move freely and easily. The comfort and soft feel of this tee is not just a benefit for exercise but of general casual wear also. In fact, this would be a choice T-shirt for all types of use.
Another plus is there are twenty colours to choose from. So whatever your taste is, or whatever design you have there is bound to be a colour that complements.
The tight weave of the T-shirt means it has a density congruent to a good print. Teepig can provide full colour, long lasting prints of your design in great detail.
Check out our online design feature and get to work creating your very own custom print T-shirt.