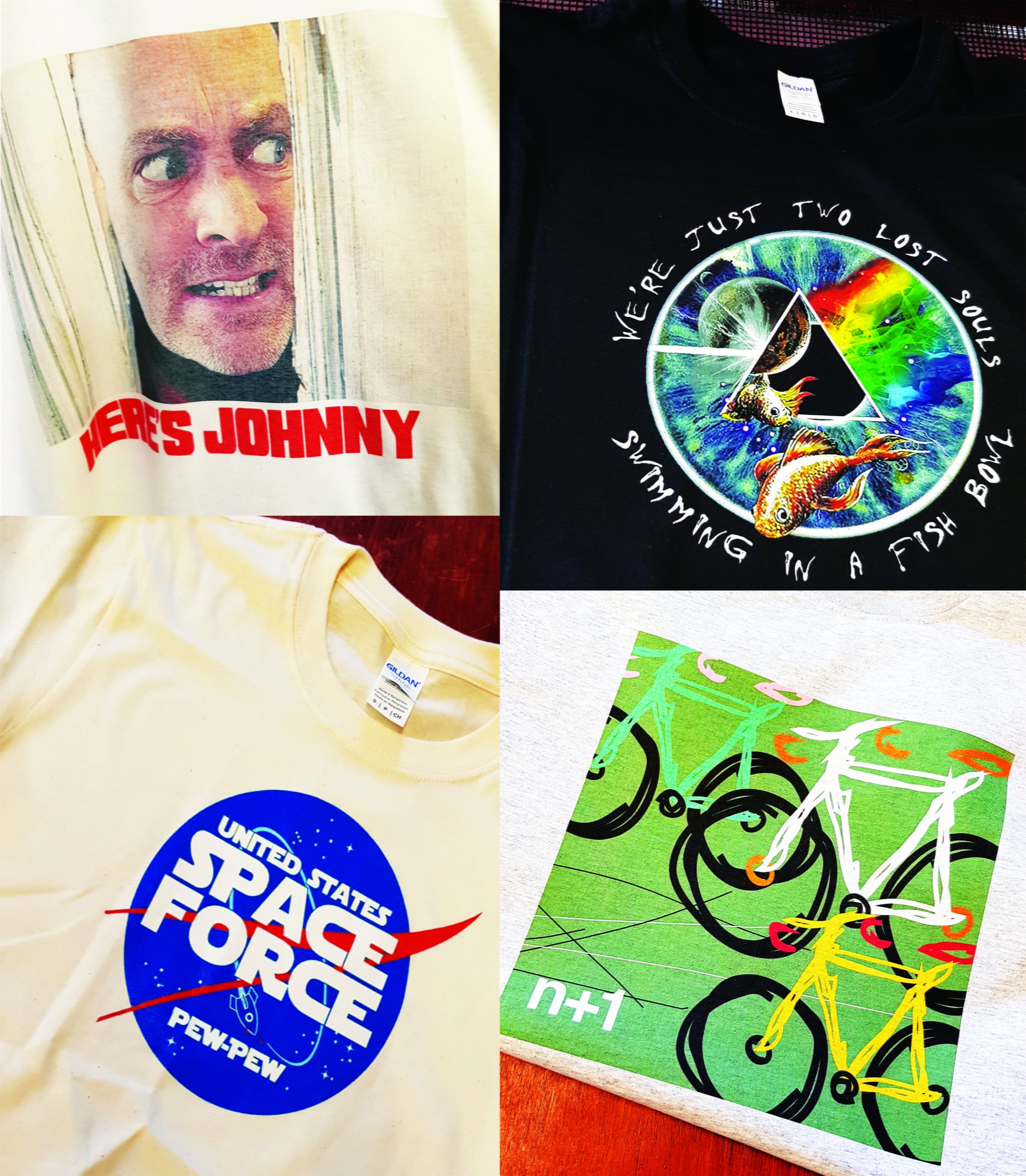 A Personalised T-shirt is the perfect gift for a friend or family member.
With Christmas on the doorstep I'm sure you'll be thinking of things you can buy for people close to you.
In this day and age though, the height of consumerism means most people already have what they like and need which makes gift buying such a painstaking exercise. But it doesn't have to be.
Personalise a T-shirt, sweater, hoodie or bag for the perfect gift. It's affordable, thoughtful and fun. The best part is Teepig can print these one-off T-shirts for as little as £10 and that includes the T-shirt. All you have to be is imaginative enough to come up with something that you're going to be happy with. Another plus is we can help with that too.
Teepig's online design feature enables you to design a cool T-shirt yourself.
Once you've selected the type of garment you want – style, size, colour, quantity – go to the next page where you can either upload a completed design or use the templates, clipart and pictures available to design something yourself.
What to put on it though?
This is where you have to be imaginative.
Do you have an artistic side perhaps? Who are you making the T-shirt for? What will they appreciate in a personalised T-shirt? You can't go wrong with something humorous. Perhaps there's an in-joke between you or there's something they find funny? That's a good place to start.
Because of the technology in printing now we can affordably create one off T-shirts printed with outstanding quality. Teepig can easily print a full colour photograph onto a T-shirt with very detailed results. So there's another option.
You may have a poignant photo that would work on a T-shirt. Something from Instagram or Facebook, perhaps?
Or you can keep it really simple and just have a catchphrase or well used slogan printed. The options are pretty much limitless.