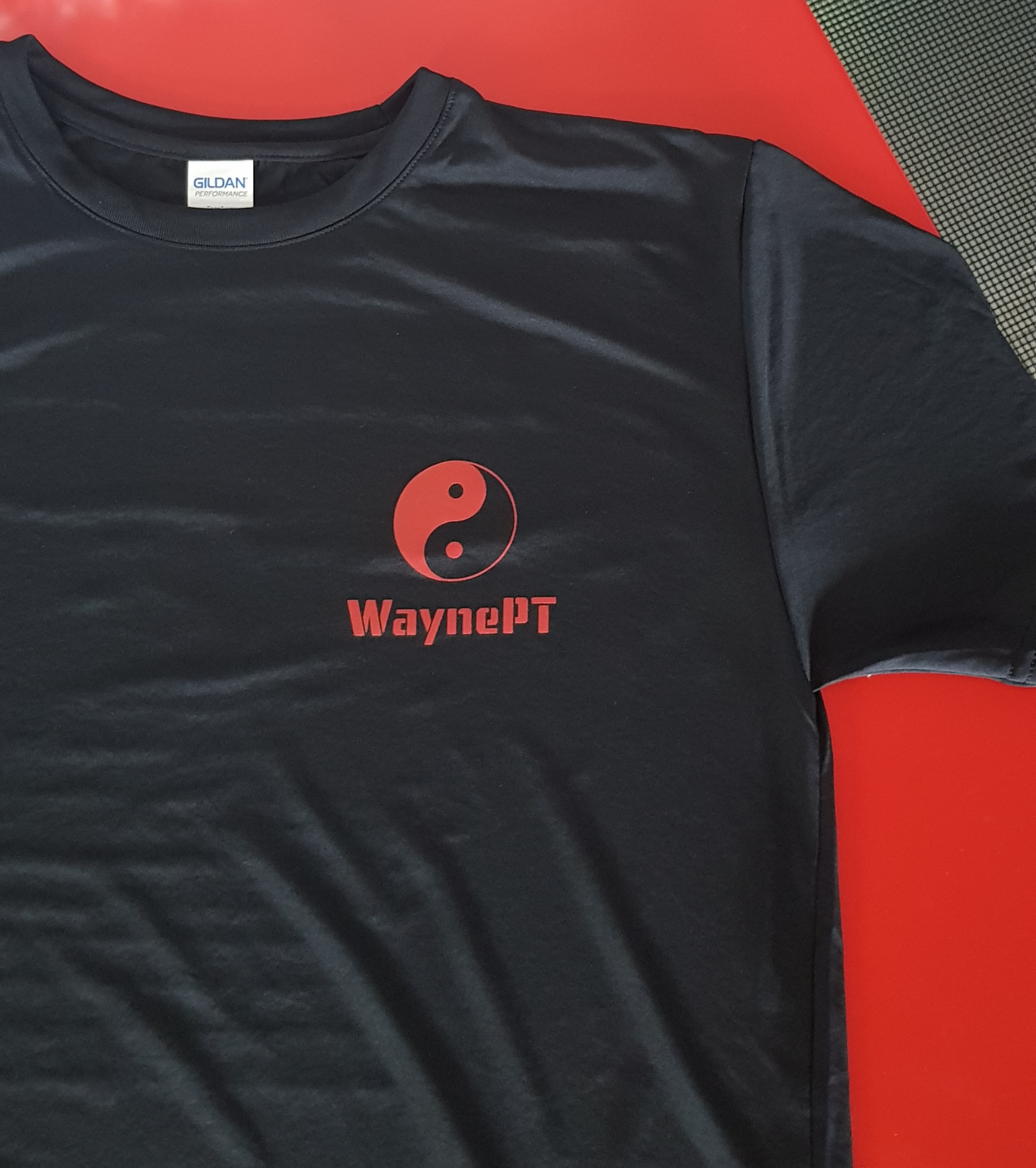 Are you a personal trainer who needs customised training clothing? Teepig can offer bespoke personal training tops.
Customised performance wear is a must for your personal training business. Firstly, it will make you identifiable. This is a great way to generate more clients. You'll be your own advertisement in the gym or out in the open. Secondly, it looks more professional. You are likely to attract more clients if you appear to have invested in your attire. Furthermore, having a striking logo or name on your body is easily recognised time and again.
You'll be building your brand for as little as £15.
Design Your T-shirt Online
Not only does Teepig print or embroider your personal training tops, we can also help you create the perfect design. To be more specific, Teepig's online design feature can help you. Once you select Design Online from the main menu click on Performance and Activewear. From there it gives you a selection of tops perfect for sport and training. Generally, these tops offer sweat wicking and antibacterial properties. They are also lightweight and comfortable. Ideal for personal training sessions for you and your clients. Check out the details of each to see which is best for you. The Fruit of the Loom version is neoteric. This means the fabric has tiny holes to help air circulate and keep you cool.
After you select your T-shirt size and colour the site takes you to the design page where you can add text and images. You'll be able to choose from a multitude of text templates and shapes to make your design clear and professional. Adding photos to your T-shirt is also an option. If you already have your design finalised then you can easily upload this and place it exactly how you want it on the top. Either back or front or both!
When you have your design sorted and you have finalised the order Teepig will get on and print your T-shirts for you and have them sent to you within 7 days. More often than not we have to order in the tops but if we do have them stocked then that's even better as you'll get it quicker.
Printing Method
We decorate performance T-shirts with sublimation. This method is full colour and long lasting and boasts amazing detail. For orders over 20 and of single colour screen printing would also be a worthy option.
Wayne PT in Portishead is a personal training service which Teepig provided shirts for.
City Boxing Camp went for the Fruit of the Loom performance tops for their training merchandise.
Our site only offers a small variety of training tops and related attire. There are more which may suit your needs. If you would like to discuss your requirements further please get in contact.