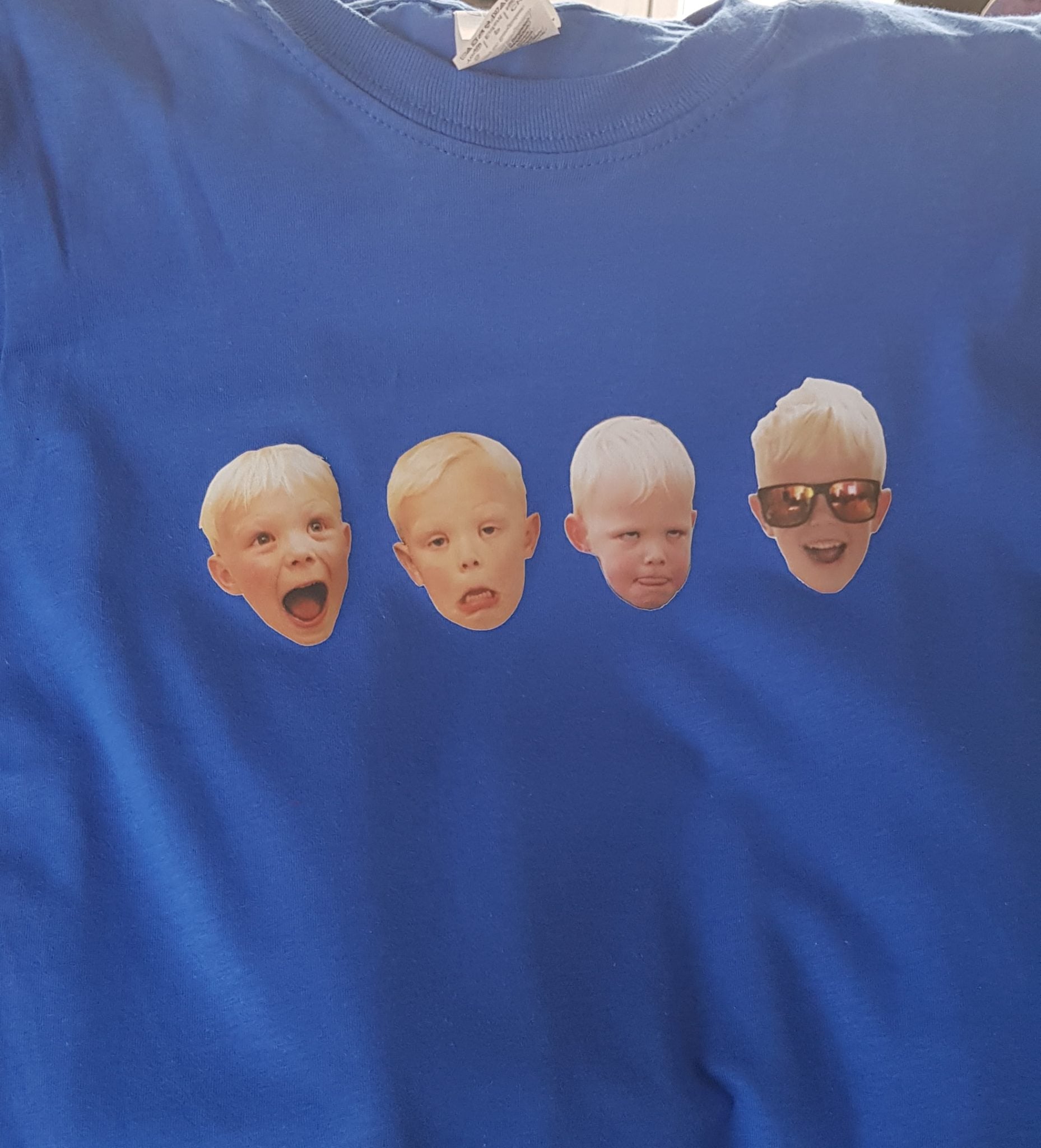 Gift Ideas – Personalised T-shirt
Do you need to buy a gift but you're out of ideas?
A personalised T-shirt makes a fantastic birthday gift. The best part is you can get one for as little as £10.
This is your time to get creative and design a T-shirt which will no doubt make a great present for someone special.
Do you need gift ideas?
You could have your friend's most used phrase, a slogan, a photo, a drawing or piece of art – pretty much anything printed on a T-shirt.
It's easy to do. By using the online designer, within minutes you can design and submit a print for customised T-shirt which you will receive in the post within just a few days.
With our DTG and sublimation process Teepig is able to keep the cost low of one-off personalised T-shirts. Moreover, that is not compromising quality in the slightest. Both processes can deliver high quality prints on T-shirts, photos are no problem at all – in fact they look just great.
If it's funny put it on a T-shirt
A funny, personalised T-shirt would really make a memorable birthday gift. For example, if your friend has a unique phrase that sets you off into fits of laughter get it on a T-shirt.
How about a funny photo? Your friend may have been caught in a compromising photo, what better way to get a laugh out of them by having that funny photo printed on a T-shirt.
It doesn't even have to be about them. For instance, if you have shared a funny joke recently or have found a funny image use it!
Personal Touch
All of this is just to give you some inspiration. It's really down to you. At a time when most people have everything they need, buying a gift can be quite stressful. That is why a gift with a personal touch would mean so much more. It doesn't have to be funny, it could be artistic or sentimental. You know the person you're making it for, they will surely appreciate the thoughtfulness you have invested in a gift.
For even more inspiration check out the online designer. This is where, after you've chosen your garment, you can explore thousands of photos and a huge selection of font templates. You can even choose to personalise a hoodie or sweater for a birthday present.