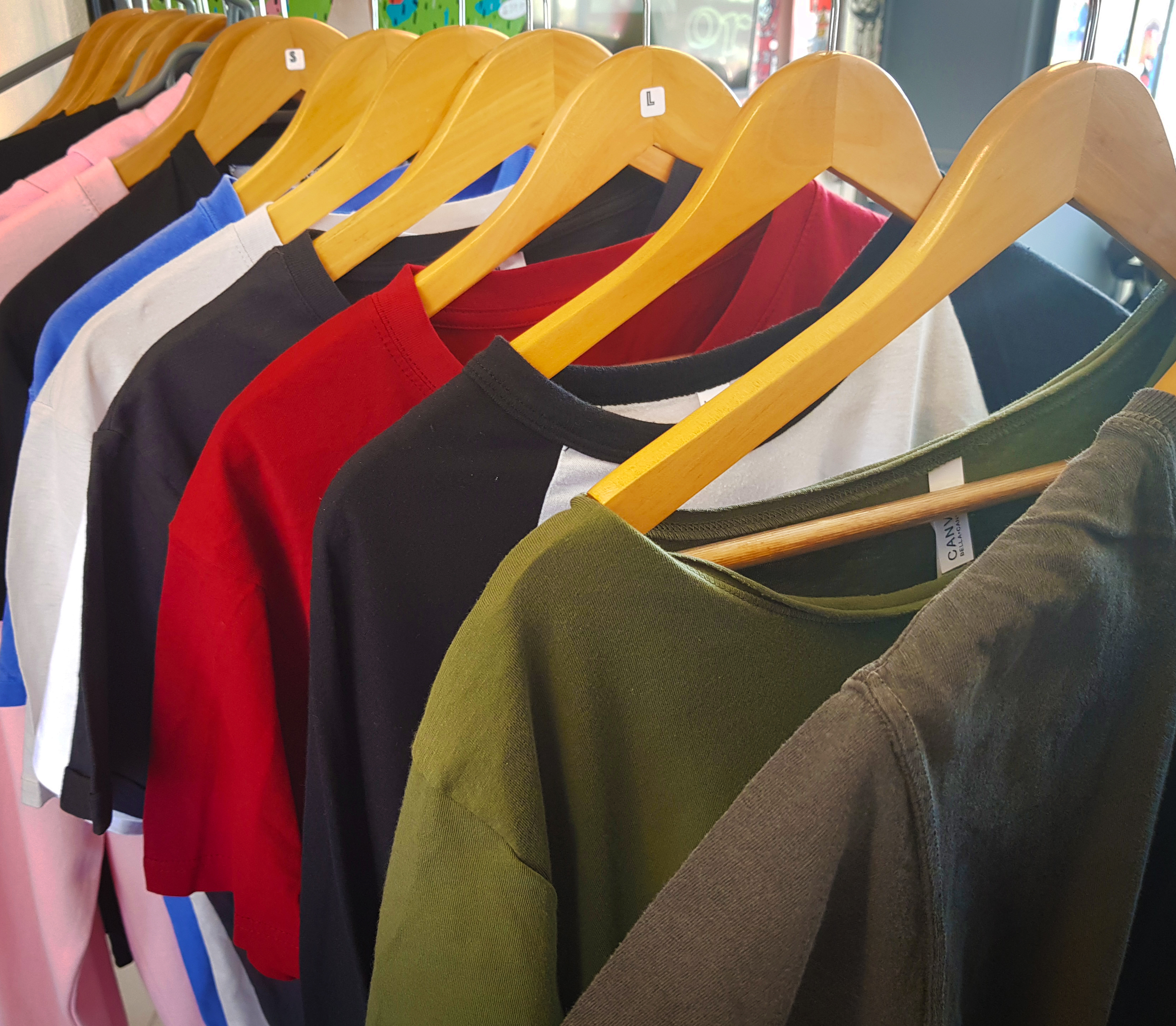 Teepig.co.uk is an online T-shirt designing service that provides an easy to use designer interface for you to decorate T-shirts, hoodies and sweaters with full colour print.
The T-shirts and other garments on offer are the best on the market for quality and value. Teepig also provides a wide choice as we know it's not one style fits all. For example, if you're looking for a T-shirt for a one of event then a low cost will likely be the priority when purchasing. Contrarily you may have your own brand or business, you want your clothes to last so you're looking for garments with quality and longevity. Teepig offers all types of T-shirts to suit most needs.
It's easy to design your own T-shirt with Teepig, it's a case of choosing your type of shirt, size and colour and then uploading your own image (ideally no smaller than 300dpi) or to make it even simpler you can use our templates which you can change the text on to suit.
You're not dealing entirely with a computer and machine, it's us folk at the other end who process the order, load up the t-shirts, print, quality inspect, package and send the T-shirts. If you get stuck then drop us a message and we'll be here to help.
If you prefer to deal with people the old fashioned way then that is also fine. We are located at Sk8 or Die, Portishead, Bristol.
In fact if you're looking to design your own personalised T-shirts or hoodies and you're in the Bristol area we advise you to come in store to look at the range of sample garments we have.
Establishing a new brand requires a lot of exploration into the different types of clothing you can decorate. You can  come to Sk8 or Die in Portishead, Bristol and we can show you a wide selection of T-shirts, hoodies and sweaters we are able to decorate with your logo, brand or business.
Brands like Fruit of The Loom, AWDis and Gildan offer an excellent range of products starting from the value end and going all the way to great quality for great prices.
For more stylish T-shirts we offer brands like American Apparel, Bella & Canvas and Comfort Colors.
Brand owners looking to have more unique cuts to their T-shirts might be interested in Build Your Brand, Nakedshirt and SG.
These T-shirts come with no branded collar tags for you to add your own.
Most of these brands also offer organic cotton options. B&C offer 100% organic T-shirts and polos great prices for the customer.
Included in our samples are unbranded T-shirts, heavy cotton T-shirts, organic T-shirts, value T-shirts, high quality T-shirts,  baseball T-shirts, ringer T-shirts, lightweight T-shirts, long T-shirts, stonewashed T-shirts, performance T-shirts, polo shirts, hoodies, caps and bags. All of which you can see and feel and try on if you like. Teepig can customise any option with your brand, business or personal message. We'll guide you through the whole thing.
Teepig also has samples of performance wear and triblend T-shirts which are ideal for activewear and sports. Teepig offers a service to personalise sportswear from single orders to full squads. Teepig can help you get noticed at the gym or on the sports field with sublimation decorated sports wear.
It doesn't have to me a minefield of choice. Teepig is here to serve Portishead and the Bristol area with not just professional quality DTG printing , sublimation, embroidery and screen printing but also advise to which T-shirts are the best option for you.
Come in and see us if you want customised T-shirt printing.