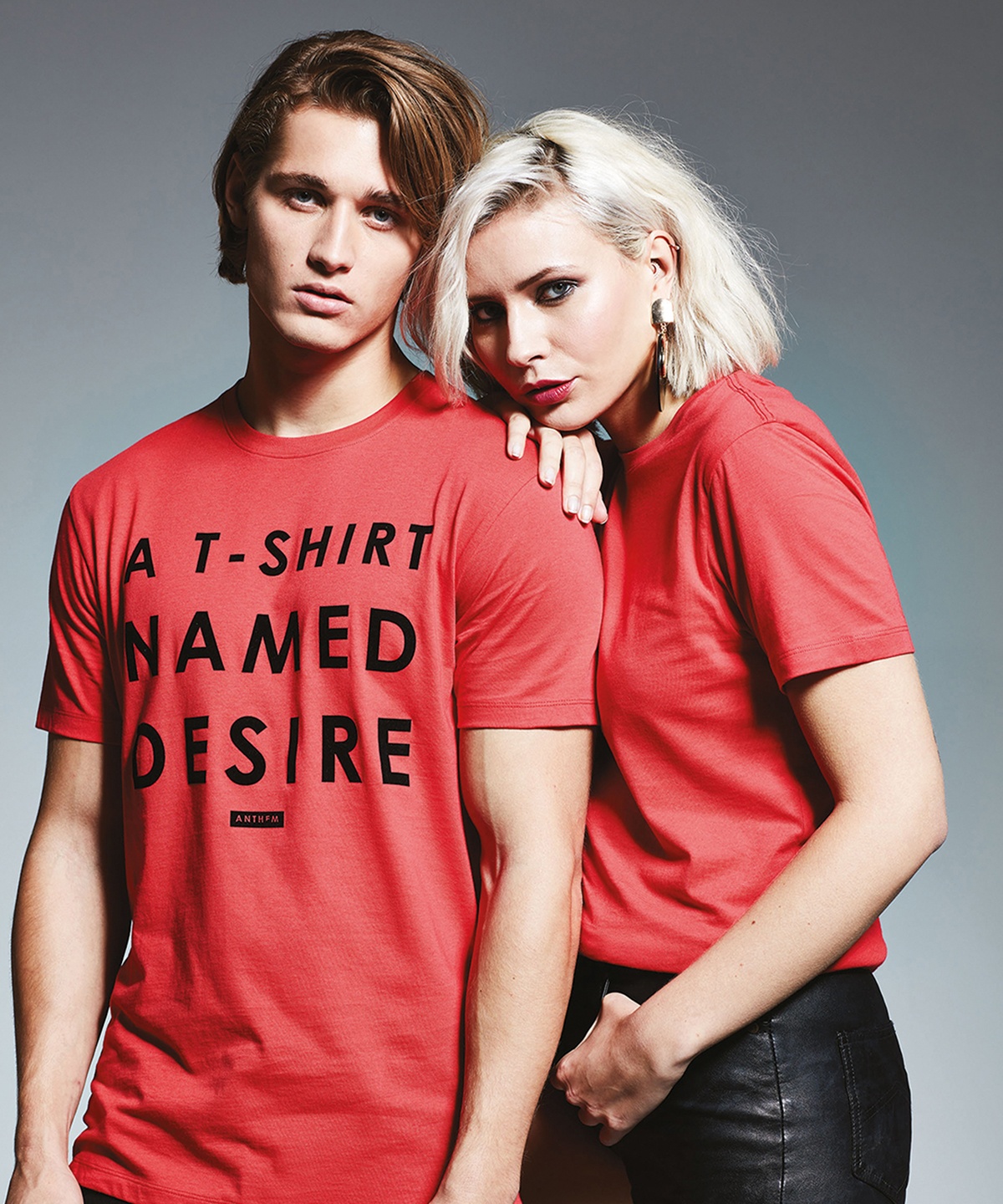 We all have our favourite T-shirts. Sometimes it's a sentimental thing or possibly the design on the front but most of the time it's what feels good. This is Teepig's shortlist of recommended T-shirts for 2021.
The old classic. Thicker, ringspun cotton from around 180gsm. Most popular brands have their version of a premium T-shirt. Fruit of the Loom, Gildan, Russell to name a few. The premium T-shirt is a classic fit. This means it's casual, not tight, not baggy, a little room, super comfortable and you'll definitely notice the better quality. With some of these brands you'll be able to wash the t-shirt at higher temperatures with little or no shrinkage. Another benefit is durability. You can use a premium T-shirt for manual work and go meet your mates for a beer in it after. Always a recommended T-shirt
From Teepig's angle they are great for printing on too. Because of the premium t-shirt being a bit thicker it's also good for embroidery.
As the premium T-shirt is offered by different brands there will also be a huge range of colours to choose from.
One other style worth mentioning is Sol's Imperial. A brand that Teepig uses a lot for its colour range and quality. Secondly, the price point is agreeable. One slight drawback is the sizing is on the small side.
There is always a reason to include the basic T-shirt in this list. Primarily because of price. The basic T-shirt won't compare with the quality of a premium or the cut of a fashion fit but sometimes you just need a cheap T-shirt for a one off. Basic T-shirts are perfect for 'one-day' promotions or joke presents. Teepig prints many a funny T-shirts for joke presents.
Don't expect too much with a basic. The fit may not be right, it could be on the thin side, it may shrink. Saying that, it might be perfect for a warm summer's day pottering around the garden or going crabbing, whatever you do.
Teepig tends to use Sol's Regent T-shirts for its basic range so we can keep the price of a custom T-shirt low. £10 for a custom printed white T-shirt can't be beaten. Especially when you're still getting a soft ringspun T-shirt that adds comfort for the wearer.
The Regent style is probably closest to Fruit of the Loom's Iconic range. So save yourself a few pence and go for the basic!
Best All-Rounder
Teepig's number one recommended T-shirt for 2021 is…. Anthem Organic.
The Anthem organic T-shirt ticks most boxes for what you want out of a T-shirt. Its main attributes are the quality feel and comfort and the amazing fit. At 145gsm it is on the lighter/ thinner side so perfect for warmer days or for wearing as a base layer under a sweater.
This is the type of T-shirt you can workout in or go running in as well as going out for cocktails in. The fit around the arms is perfect and it's neither too tight nor too baggy around the body.
From Teepig's point of view it's a great T-shirt for printing on. The Anthem T-shirt can be customised for your own wardrobe, for your own brand, for your business, for your gym and activewear… the list is long. Also, with eighteen colours to choose from there is bound to be something that suits your style.
Anthem is the brand to take a closer look at. The hoodies are also recommended.
Teepig offers a vast range of personalised T-shirts, hoodies, sweaters, you name it. Some brands mentioned may not feature directly on our online design feature so it's best to contact us directly and tell us what you want and how we can help you.