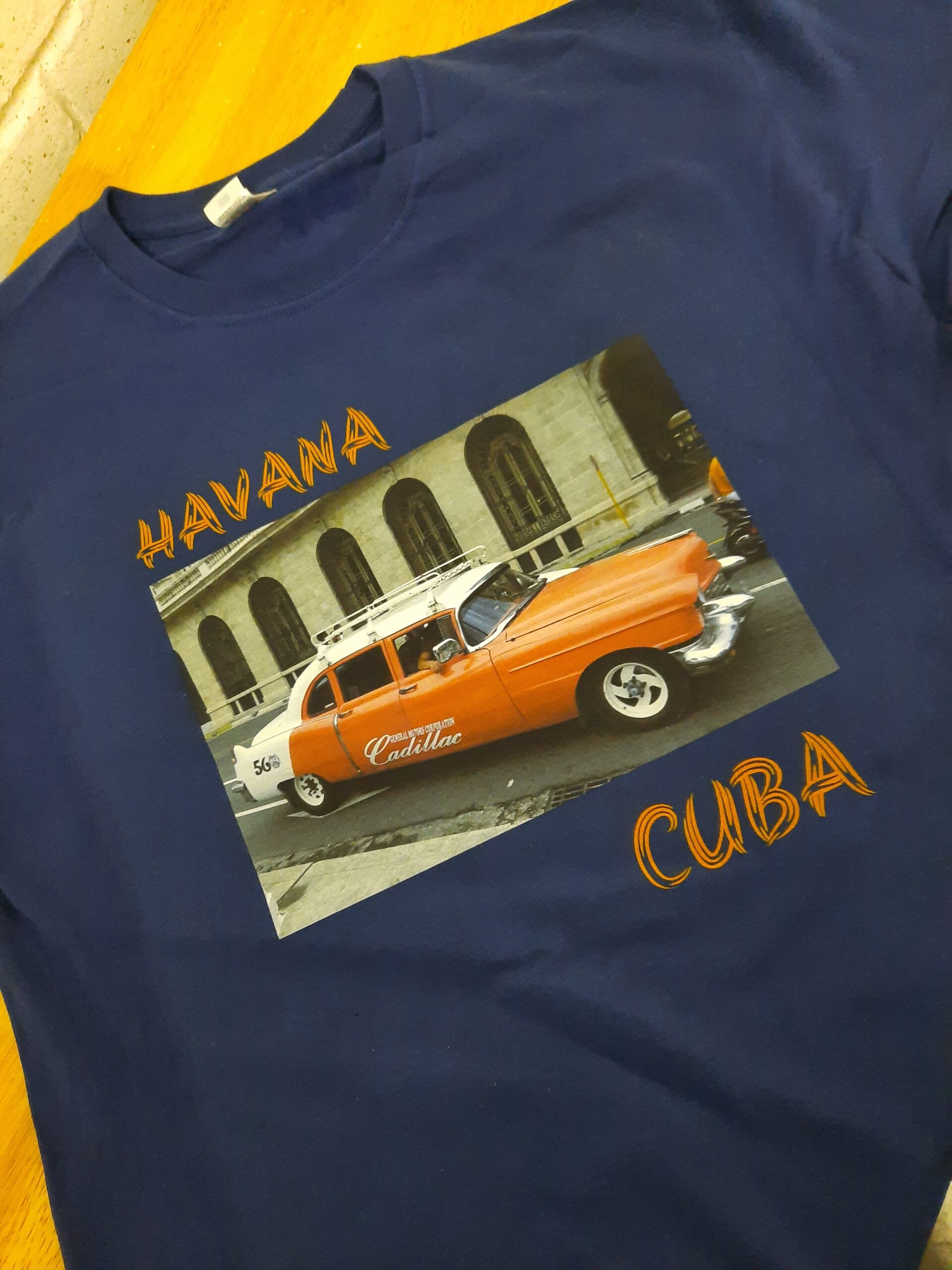 Bristol T-shirt Printing
Are you looking for T-shirt printing in Bristol? Teepig is a garment printing service based in Portishead just outside Bristol, not a great distance away from the centre.
Get in touch with us by calling 01275 840033 or emailing teepigprinting@gmail.com for bulk orders and fast turnarounds.
For smaller orders and single prints we offer an easy to use online design service where you can choose your garment styles, sizes and colours. After which you can add your own artwork or design online using the vast amount of photos, fonts and templates available.
This process is simple and fast. Once the order is in we will professionally print using the latest technologies in DTG and/or sublimation, then send it out to you to be received within 7 days.
If you're in or around Bristol why not come in and see us in Portishead for your custom T-shirt printing? We can assist with designs and provide advice on our service. Moreover, we have a wide range of sample products you can see and touch which will help you decide what to choose.
See for yourself
There are so many styles of T-shirts to print on, it's a minefield.
Perhaps your passion is to establish a brand. Therefore you'd be looking for top quality fashionable T-shirts and hoodies to decorate with your logo. We can supply the most modern styles of tees and hooded sweaters.
Flying from Bristol for a stag party? We can sort you out with all your T-shirts for the trip. Keep the cost down with the basic style T-shirt, it's only for a laugh after all. Furthermore, there's a bulk discount on orders of ten or more. Same with Hen parties, we can supply you with lady fit basic tees that still look good and feel comfortable for the lowest price going.
Work and Business Clothing
T-shirt printing isn't all we do. As well as DTG and sublimation printing we offer embroidery and screen printing. For example, we provided Venue Tapas Bar in Portishead High St. with their embroidered work shirts and hooded sweaters.
Also in Portishead is The Port craft microbrewery and bar, we printed their work T-shirts.
We are happy to consult and exhibit garments we can decorate with your business logo. It's important to us we help you make an informed decision to get the best styles for you.
Sports Team shirts and Activewear
Are you involved in a 5-a-side football team in Bristol or Weston-Super-Mare? Now you can look the part with team shirts printed with your team badge and sponsor.
The Performance range of T-shirts are made for the active wearer. With sweat wicking, antibacterial and quick drying properties they are perfect for training, competitions and workouts.
Bristol Crossfit teams can also benefit from custom printed performance t-shirts.
Bristol Bands, we can print your band T-shirts and hoodies. Are you involved in a charity in Bristol? Teepig can do your printing.
Not just T-shirt printing…
Looking for hoodie printing in Bristol? Teepig can print hoodies for you as well as sweaters, vests and jackets. Most importantly, there is no minimum order so we can keep prices as low as possible.
Cap embroidery is another service we offer. We have plenty of sample caps for you to try on too.