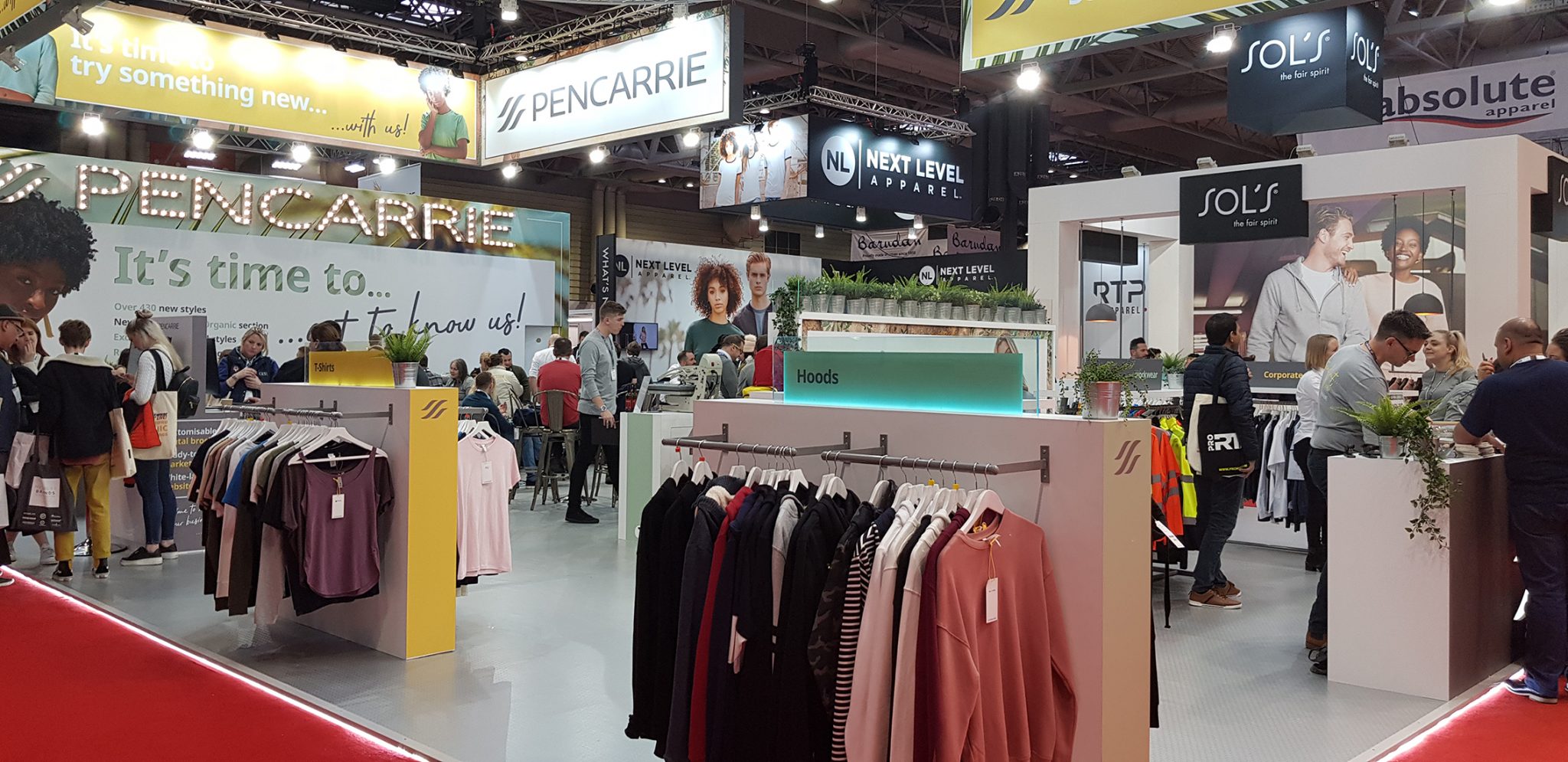 We made the trip to the Birmingham NEC this week for the annual Printwear & Promotion trade show.
All of our favourite brands and suppliers were there to exhibit the latest products in the industry. Sustainability was the theme of this year's show. This means brands are producing clothing as ethically as possible with as little negative effect on the environment as possible. Above all, garment quality does not suffer. Contrarily, it seems to be improving.
No company is leading the charge more than Mantis. All of their styles, adult, child and baby, have made the switch to ethically sourced and sustainable materials.
You can design your own organic T-shirt made by Mantis here.
Why we attend
The aim of trade shows is for brands and suppliers to exhibit their products to new customers and to exhibit new products to existing customers.
Since last year's visit in 2019 Teepig have started offering sublimation printed garments which has very effectively aided what we can offer our customers. We are always looking to improve and add better services to give you exactly what you want.
After this recent visit to the Printwear and Promotion trade show we have come away with a far greater knowledge of garment types and styles. This information we can pass on to you too help you select the best brands and styles for your customised garments.
Tee Jays was a big player this year. In fact several other stands were using Tee Jays T-shirts in their demonstrations. The Danish company produces higher end styles. For example T-shirt, polos, hoodies, soft shell jackets and coats. Tee Jays are also making the switch to organic this year and their new colour ways are already organic certified.
We are adding more Tee Jays styles to our designer page. This is the choice brand for best quality, whether it's to decorate with your own brand or logo or as a special gift.
Next Level is another impressive brand which we are adding to our designer. Based in LA, Next Level offer something slightly different. Keep an eye out for their 'sueded' range. The styles have peached fabric making it super soft to the touch.
If you want to know more about the garments we can decorate for you please get in contact.