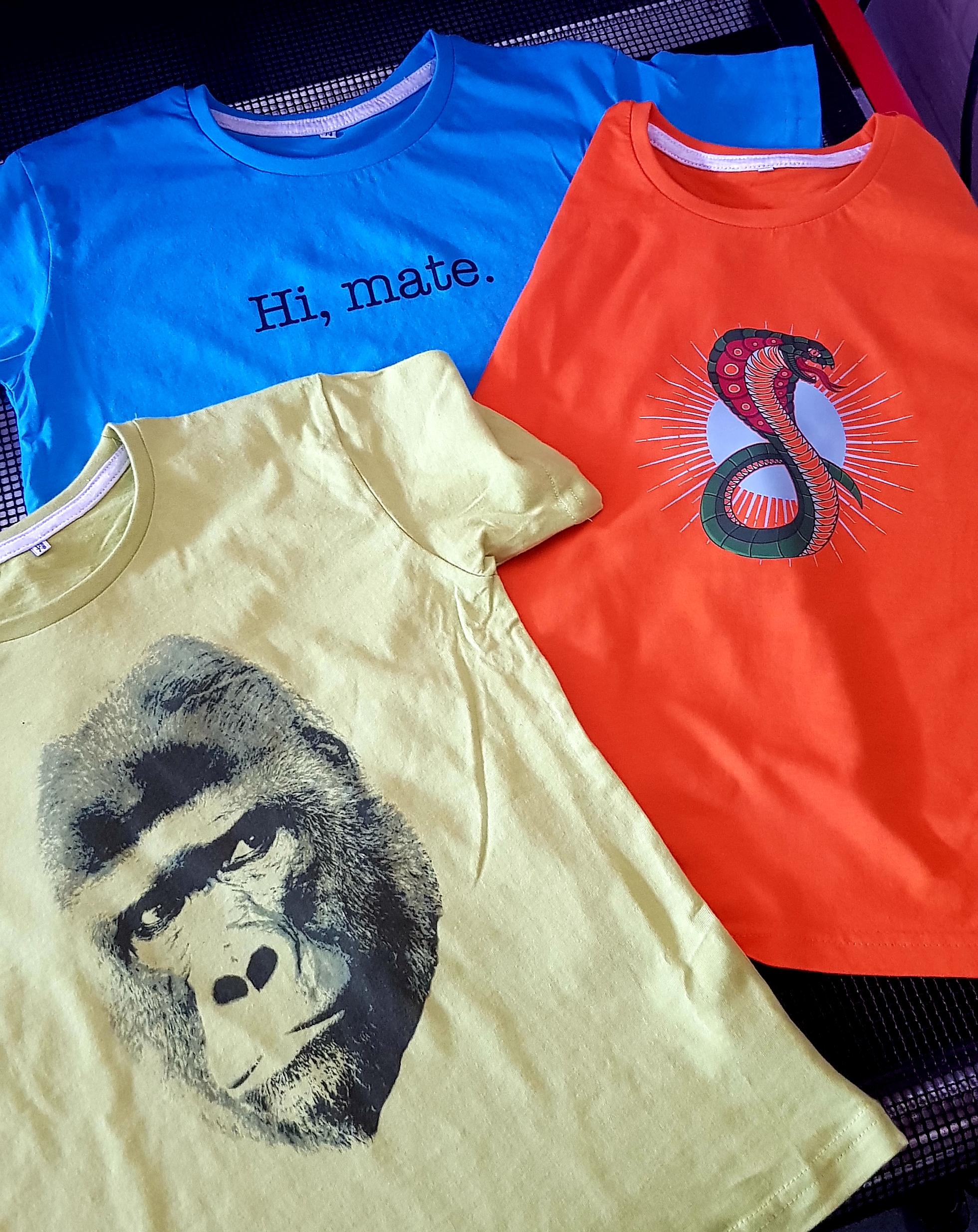 Teepig is offering you a fantastic deal on personalised kids T-shirts this summer. You can now order 3 different coloured T-shirts all with their own design for only £20.
That's less than £7 for a custom made T-shirt.
All you have to do is choose from the variety of colours and sizes of the kids T-shirt and use Teepig's online designer to customise the T-shirts of your choice. Click here to go to the T-shirt page.
USE COUPON CODE 3420kids AT CHECKOUT
Now that some kids can go back to school and not have to wear their school uniform, this is a perfect time to stock up on a few new T-shirts for the summer. Not only that, they could make great birthday gifts too.
Especially when you can design your perfectly suited to the wearers interests and likes.
It's pretty straightforward too. Once you choose your first T-shirt go to the online design page and there you can add what you want. This includes your own text. There is a huge choice of text templates with different fonts and colours. You can even add your own pictures and photographs.
Perhaps your youngster is a budding artist. In that case – upload the art and put that on there.
You can also search through thousands of photos on Unsplash an Pixabay to upload free to use images that you can add to your design. With the shapes and clipart available too there are limitless possibilities.
Don't worry if you haven't got the time, inclination or inspiration. Choose the colours you want and just let me know what kind of print you want on there and you'll be provided with three pot-luck T-shirts in your choice of colours and sizes. Just tell me what you want on them. For instance, animals, cars, sport related topics. You can even add the child's names to really personalise it.
If you want to design three different T-shirts you will have to choose each T-shirt individually, go to the design page and once you're done it will take you back to choose more. Remember to add your work to the basket so you don't lose it!
If you get stuck let me know and I will help. Just drop me a line on 01275 840033 or send a message from here or message us on Facebook.
Turnround time is 5-7 days if we need to order in T-shirts from our suppliers. If we have the T-shirts in stock already they will be done sooner.
Happy designing! And remember the coupon code: 3420kids