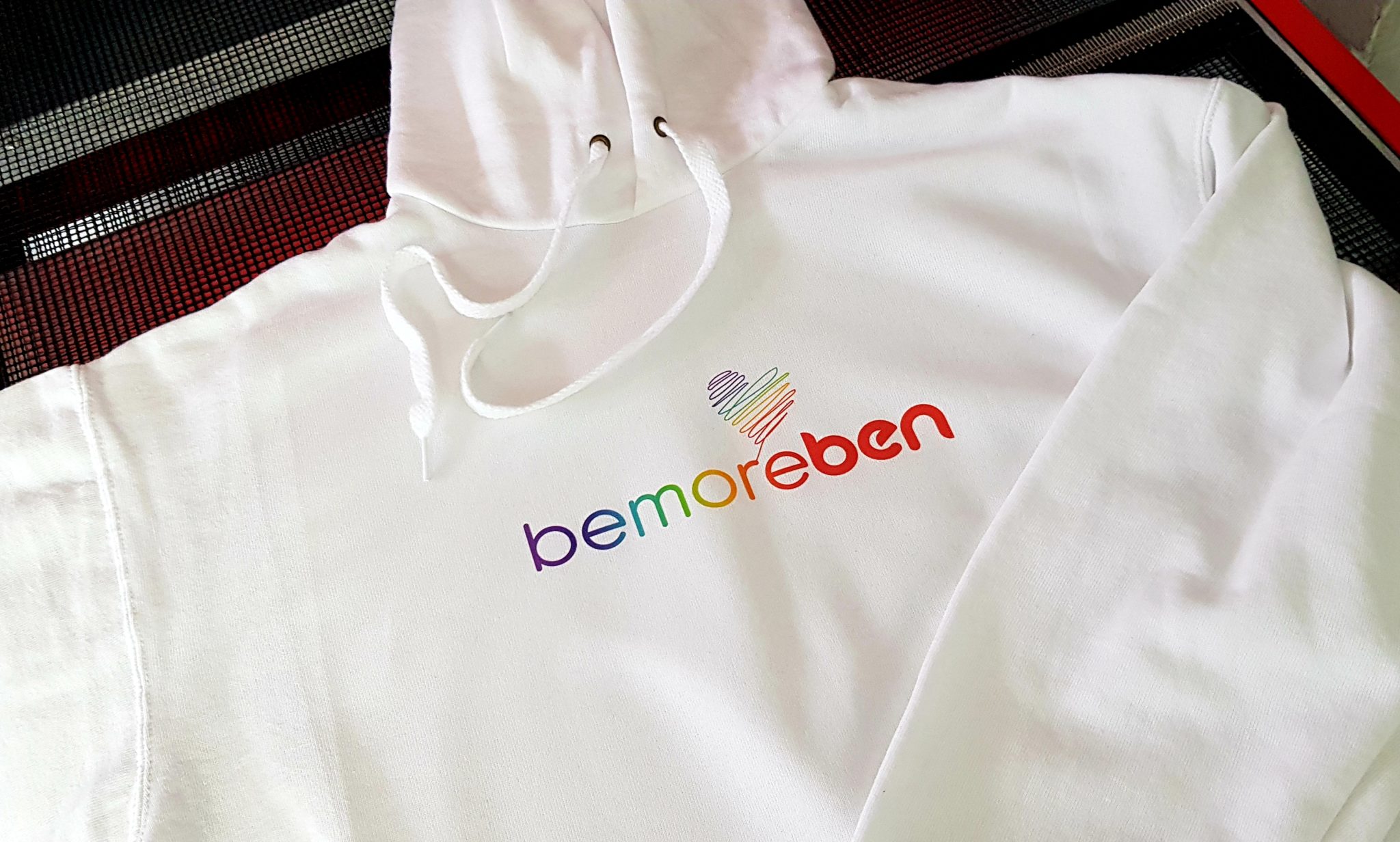 Teepig is at your service to print your charity T-shirts and hoodies.
A great way to advertise a charity you work on behalf of is to emblazon a top with the identifiable charity logo.
Be a more professional ambassador by having a T-shirt, sweater, hoodie or bag printed with a charity logo.
Community and social events are the perfect opportunities to make others aware of the importance of your charity. Therefore, printed charity clothing helps gets that message across better.
A particular charity close to our hearts is bemoreben. Set up by the parents of Benjamin Pritchard who sadly lost his well fought battle at age 8. Because of this heartbreaking loss the Benjamin Pritchard Foundation was founded. The foundations there to aid bereaving families after the death of a child. From this the memory of Ben will live on. Furthermore, helping these poor families.
It was an honour to print bemoreben hoodies and they look superb.
Try the Teepig online design feature if you are involved with a charity and you're looking to have T-shirts or hoodies printed. It's a simple process of selecting quantities of your chosen garments, colour and sizes. Then you go to the design online page where you can upload your completed design or do it right there with the available templates, clipart and pictures. Lastly, make sure you're happy with it and press process in the top right of the page. It's that easy!
If you know a charity that would benefit from having its logo on sweaters, hoodies, t-shirts or bags perhaps suggest it to them. Or you could even go ahead and design something yourself. If you have an event which will help with fundraising and you feel you want to take the initiative.