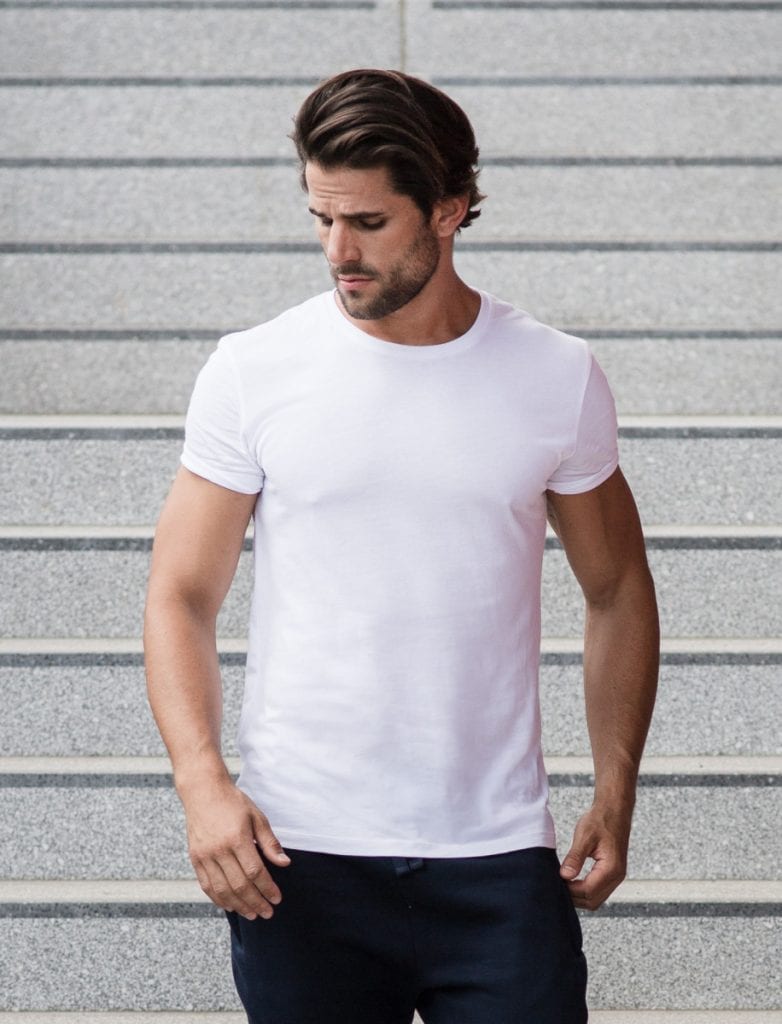 Some T-shirts are more prone to shrinking than others. This is a guide to choosing the right T-shirt. Get the maximum use out of your order and prevent turning your new custom designed T-shirt into a crop-top after the first wash.
Gildan's Softstyle and the Iconic by Fruit of the Loom are Teepig's two best selling T-shirts. Both of these T-shirts are great value for money. Although they can tend to shrink if washed on a higher temperature. As they are both semi-fitted T-shirts they will already be quite hugging compared to a classic fit T-shirt.
Avoid Shrinking
The first step to avoid shrinking is to wash the shirt at 30 degrees and not any higher.
The Gildan Softstyle heather T-shirts have a higher percentage of polyester. The heather is the textured look on some T-shirts like the sports grey or the antique look. The higher percentage of polyester actually helps the T-shirt keep its shape after washes. It has even more softer than the full cotton varieties.
You could even choose a larger size than you're used to. For example if you are a medium in most of your tops you could go for a large and you might find it fits better, especially after the first few washes.
Fruit of the Loom is generally on the smaller side anyway so choosing the next size up is often a wise decision.
The Fruit of the Loom Ringspun Premium T-shirt is a better quality and thicker T-shirt than the two previously mentioned. It also performs after 60 degree washes so will have less chance of shrinking. The Ringspun Premium is a great choice of T-shirt if you're looking for value and quality as it will last longer than both the Iconic and the Softstyle.
The Gildan Hammer is a classic fit T-shirt and like the Ringspun Premium by Fruit of the Loom is the next step up in quality.
The Hammer is more true to your normal size. You don't want to risk getting the next size up with this one – the fit will be just fine. The Hammer range also performs after multiple washes. It is an ideal choice for workwear as it will last.